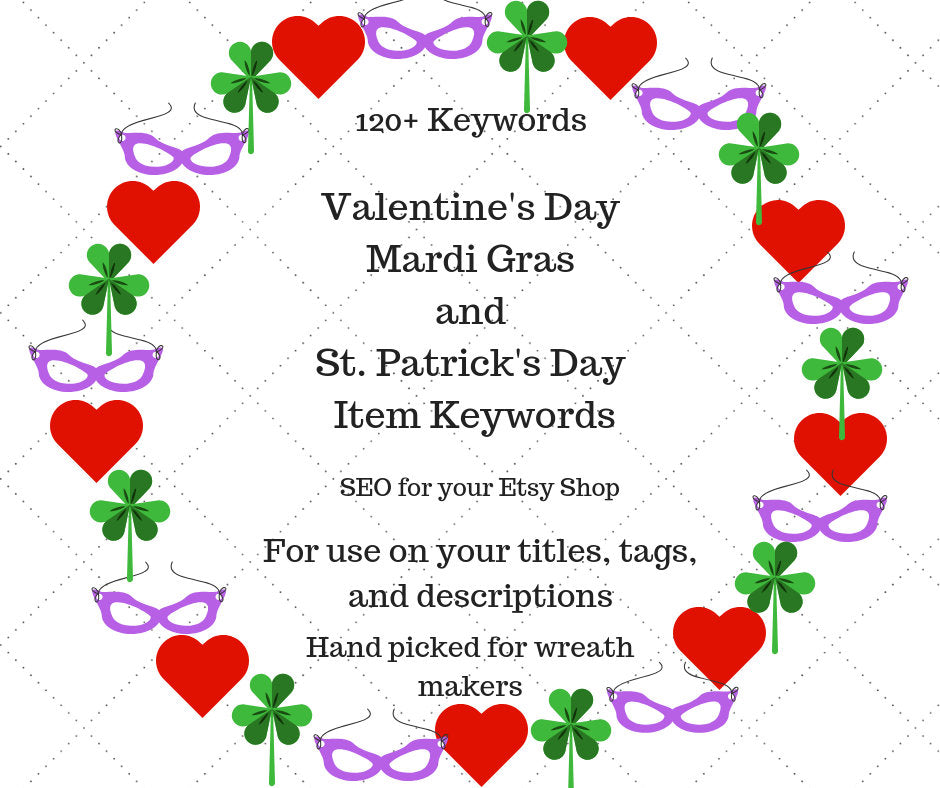 Valentine's Day Mardi Gras St. Patrick's Day Item Keywords, Wreath SEO, SEO Keywords, Etsy Help, Etsy SEO, Etsy Keywords, Wreath Keywords
Struggling to come up with keywords and phrases for your Etsy listings? This is a huge list of 120+ of the most popular Valentine's Day, Mardi Gras, and St. Patrick's Day keyword phrases to use - specifically made for wreath makers but can easily be used and tweaked for other creative industries. Every keyword has been researched and hand selected.
These words have been extensively researched and are popular in Etsy. They are keywords that buyers are already searching for! Use these keywords in your titles, tags, and descriptions for maximum search engine optimization (SEO).
I've also included the titles and tags sections cut straight from my Etsy eBook to help you learn more about each part of your shop and how to use them. You can find the whole eBook here https://www.etsy.com/listing/585504844/etsy-ebook-etsy-seo-help-etsy-diy-how-to