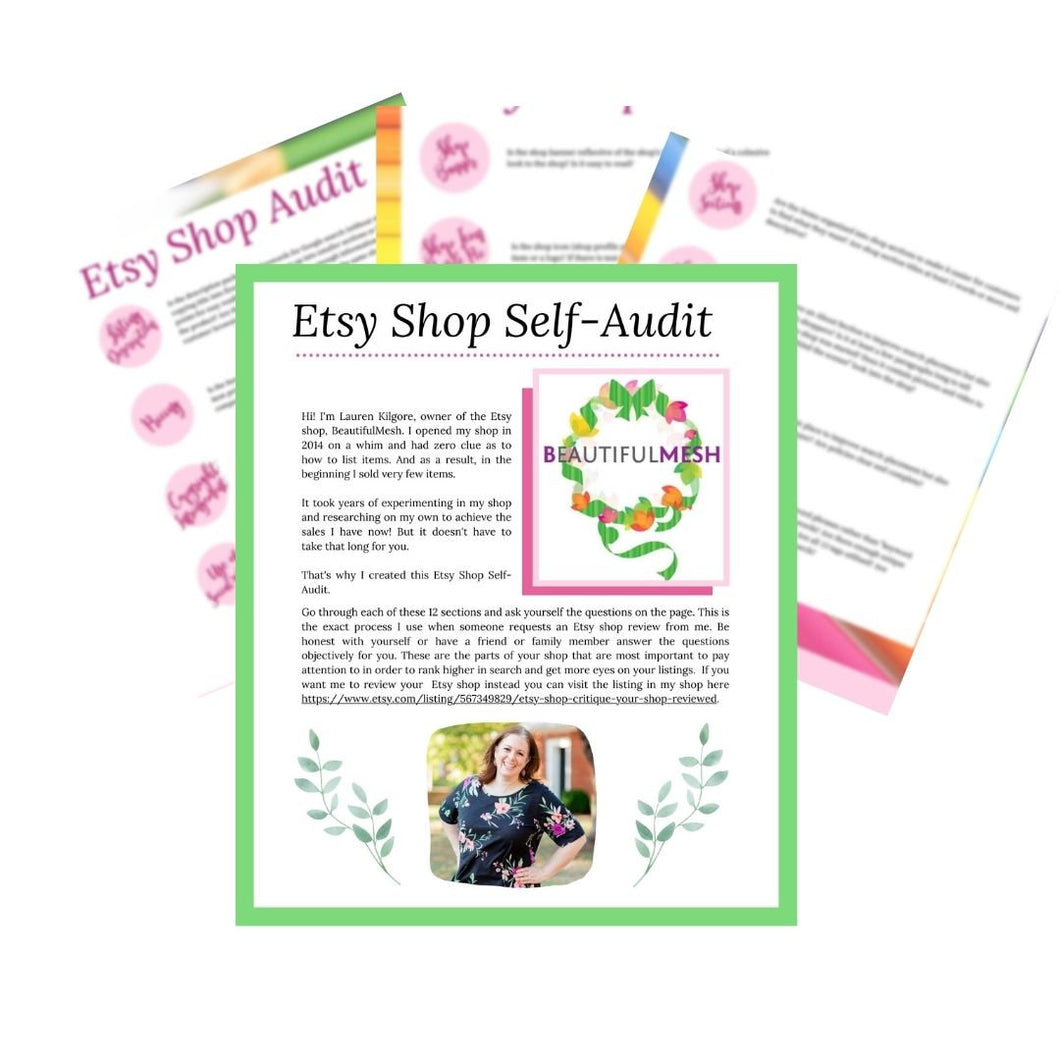 Etsy Shop Self Audit PDF Download, Etsy SEO Help for new Startup, Etsy Critique
Regular price $19.99 Sale
This is a 4 page PDF document with information to help you audit your own Etsy shop. This is the exact process and checklist that I go through when reviewing someone's Etsy shop. Except now you can do it for yourself for a fraction of the price of my full services! I have divided it into 12 major parts and each section has questions that you should objectively ask yourself.
If you'd like me to do a full Etsy shop review for you please see this listing: https://www.etsy.com/listing/567349829/etsy-shop-critique-your-shop-reviewed
This is a digital product that you can download. No physical item will be sent to you.
Tips to downloading a digital item from Etsy:
You must log into the same account where you purchased the item (if for some reason you have more than one), go to your "purchases" and then you can download it. It has to be on desktop, not the mobile app. Also, Etsy emails you a link when you purchase so if you can find that in your email you should be able to access it that way too. For more info check the help article here help.etsy.com/hc/en-us/articles/115013328108-Downloading-a-Digital-Item
***This book was written by me, Lauren Kilgore. I do not work for Etsy and I am not affiliated with Etsy in any way. This is written from my years of experience on the platform.