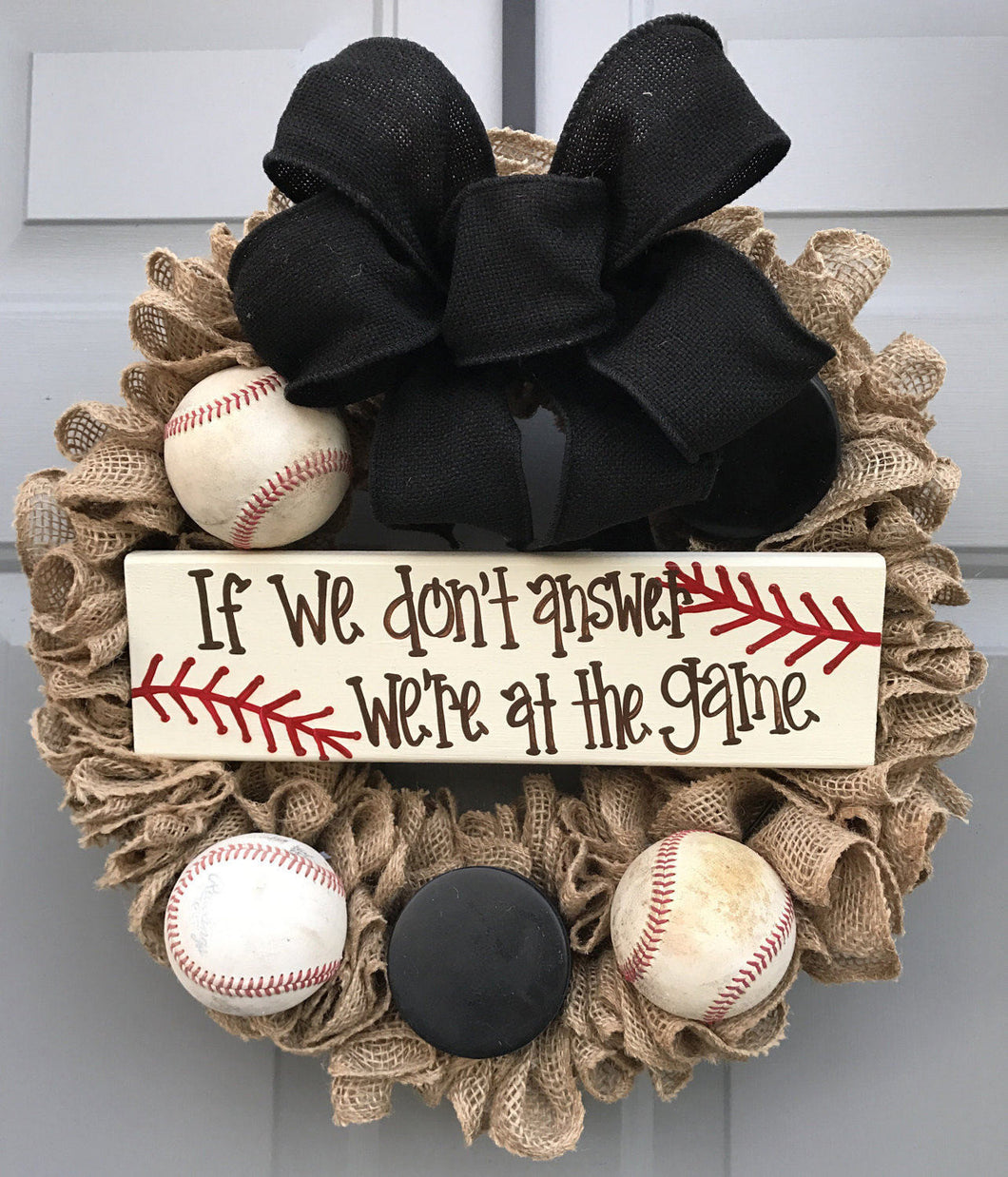 If We Don't Answer We're At The Game Burlap Wreath, Baseball Wreath, Hockey Wreath
Regular price $90.00 Sale
Burlap ruffled wreath on a 14" frame with real baseballs and hockey pucks. Other combinations of sports balls available - please send me a message to inquire.
Custom made sign with any color or wording you would like, otherwise the one pictured is what I will use. Signs are painted on reclaimed wood so there may be imperfections or slight differences from what is shown but it just adds uniqueness and character to your wreath. Different ribbons available- please send me a message with your preference.
Age and cleanliness of baseballs will vary as they are all used and well loved. Some may have some writing and markings on them but I will do my best to not have it show too much.
Burlap will fray some because of the nature of the material.
I also have different combinations of sports available here https://www.etsy.com/listing/492979262/if-we-dont-answer-were-at-the-game