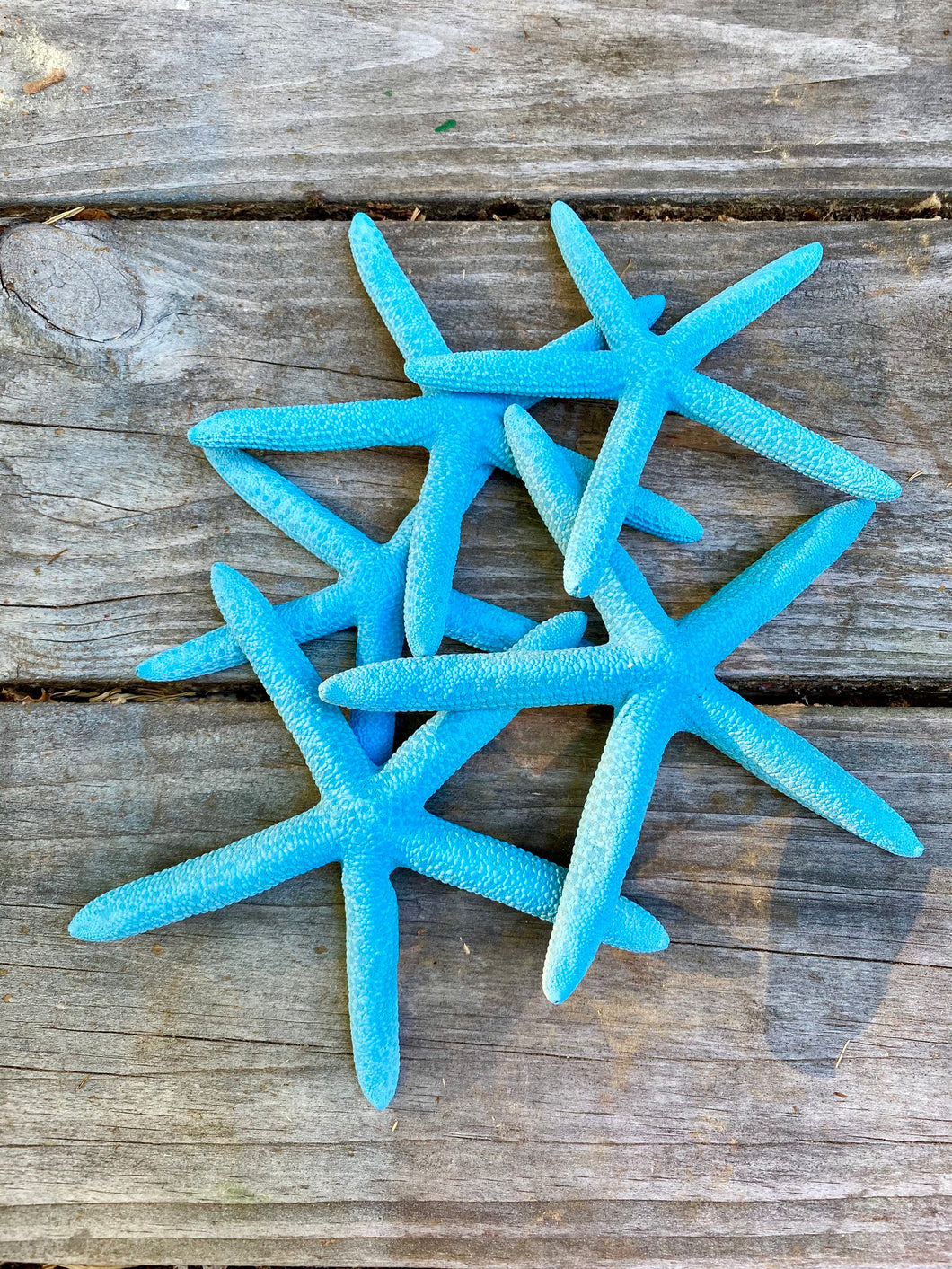 Turquoise Natural Pencil Starfish for Beach or Nautical Decor, 4"-6" Pencil Starfish for Wedding or Home Decor Craft Supplies
Regular price $12.00 Sale
Beautiful real starfish that are hand painted turquoise blue to use in your beach or nautical decor, for craft projects, or for weddings! They are very easy to paint to match whatever you want!
These starfish are real and have been dried in the sun. There may be some imperfections as they are not a manufactured product. (For example, some *may* have slightly shorter or bent arms.)
These starfish range in sizes from 4" to 6".