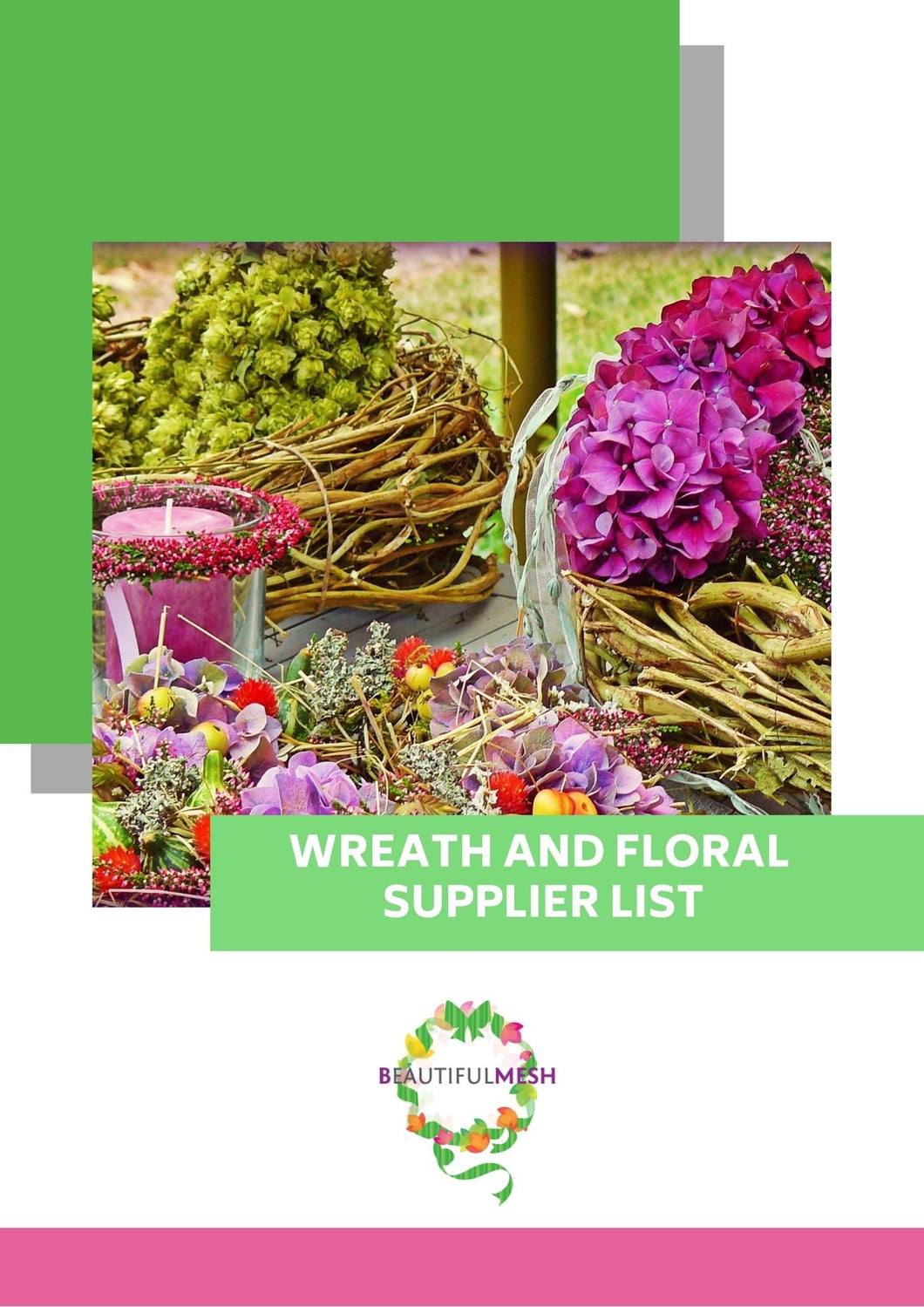 Wreath and Floral Supplier List, Ribbon Supply Information, Favorite Vendors Listing, Wreath Making Supplies
New to the creative industry, specifically wreath making? I have assembled some of the best suppliers into one large list for you (total of 145 suppliers!) - complete with URL links to find each and every one. No more googling, no more searching, no more asking everyone you know. Included in this digital PDF are places to find deco mesh, ribbon, signs, wreath attachments, wood products, florals, and other accents for your wreath making business.
This list includes wholesale vendors, retail vendors, and some of the super talented artists who only sell from a group on Facebook.
*Some of these are wholesale vendors that will require a tax ID from you in order to purchase. But if you are running a business you should have that anyway :)
Tips to downloading a digital item from Etsy:
You must log into the same account where you purchased the item (if for some reason you have more than one), go to your "purchases" and then you can download it. It has to be on desktop, not the mobile app. Also, Etsy emails you a link when you purchase so if you can find that in your email you should be able to access it that way too. For more info check the help article here help.etsy.com/hc/en-us/articles/115013328108-Downloading-a-Digital-Item